In all honesty, Anita Sant'Anna had her eyes set on being a medical doctor. However, after some time contemplating, she decided to study electrical engineering. Today she has managed to combine both her interests. Her research on health technology is about improving patients' health, in close collaboration with companies, hospitals and patients.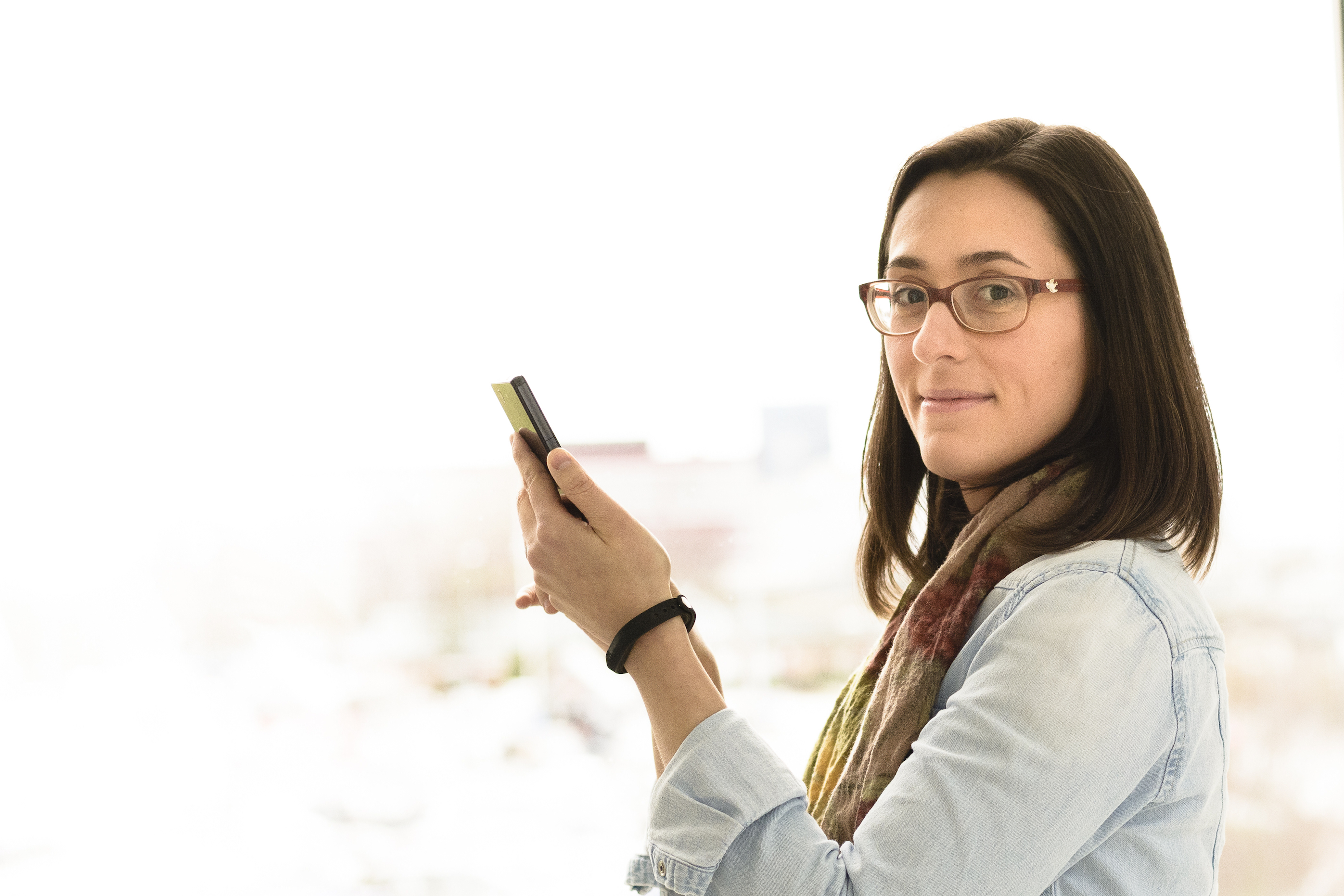 Anita says, "I like to help people. When I find out what the needs and problems are in the health sector, it motivates me to continue researching. This means that I want to find the solutions to the problems."
In her research, Anita Sant'Anna makes use of sensors, such as mobile phones and activity trackers, to collect or record patient health data. This can help doctors to get a clearer picture of how a patient feels or what the patient´s everyday life looks like. This can give forehand knowledge to help avoid an emergency situation developing. Furthermore, it gives the patient the opportunity to better healthcare through more careful monitoring and, therefore, better knowledge of his/her condition.
Wants to Improve the Health Care
The basis of Anita Sant'Anna's research is about, together with several collaboration partners, improving the nursing and health of people. This is what drives her to continue to research, because it really does make a difference. However, the choice of becoming a researcher was not so clear-cut in the beginning for Anita Sant'Anna. She comes from a family where most work as engineers, and in fact, she chose to become an engineer herself, but with a focus on biomedicine. At the same time, she wanted to do something different. With an interest in both study and travel, she combined her studies with discovering new places. Finally, she ended up at Halmstad University, following a tip from a friend concerning a doctoral position that suited her perfectly: a combination of technology and health.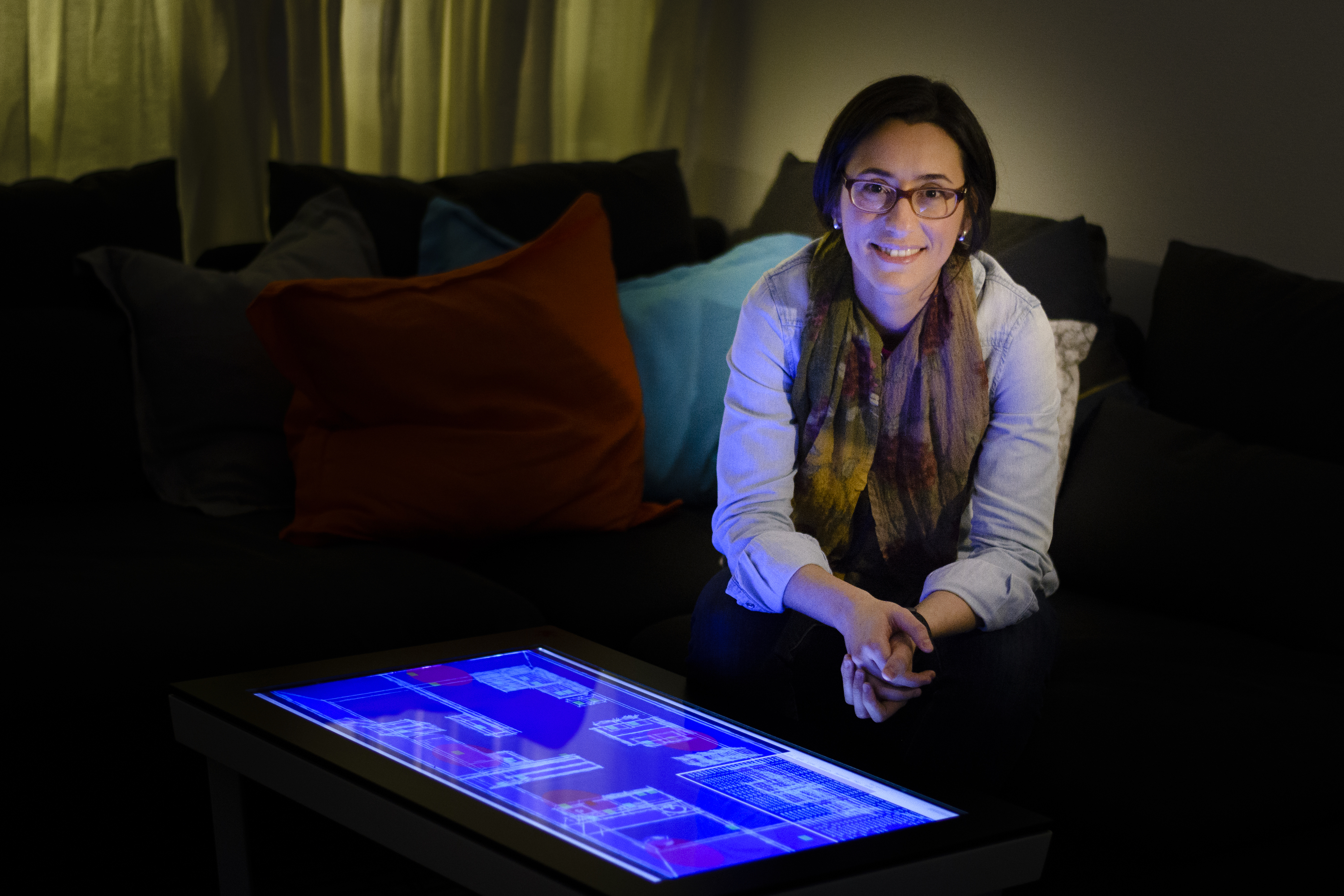 During her doctoral studies, Anita Sant'Anna researched on how to monitor motion patterns by using sensors. She studied how patients walked with the help of sensors that were attached to the patients´ legs. By comparing how much deviation in the patient's gait (style of walking) had to a healthy person´s way of walking, people working within the health care system could get a clearer picture of a patient's illness or rehabilitation after, for example, an operation. Anita Sant'Anna has not only researched patients who have had hip replacements but she has also used sensors in research concerning people who suffer from Parkinson's disease.
"Doctors do examine how well the patient walks, but often by using a rather "crude" basic scale. By studying how the patient walks with help of sensors, you get more knowledge that you may not be able to see by the naked eye alone. This can help create a clearer picture of the patient's condition," says Anita.
The more we work together with industry, companies and institutions, the better we will be able to solve the problems found in the health service.
– Anita Sant'Anna
Health technique in focus
Anita Sant'Anna is still at Halmstad University. Her research is still about health technology. She is now researching how, with the help of technology, to help people suffering with osteoarthritis make healthier choices in their everyday lives. In her research, she uses the Fitbit activity tracker.
"The challenge is how the patient will get suggestions for better choices in their everyday life through their activity tracker, in both a positive and motivating way. The goal is that it will happen at the right time, for example, proposing a ten-minute longer walk when the patient is already out walking," she says.
One of the main challenges in health technology research is the huge amount of data that is collected or which is possible to collect.
"It offers incredible opportunities. Nevertheless, at the same time, it is part of the challenge, because we need to find out what information we need, and then how to sort it out and be able to use it in the correct way," say Anita.
Collaboration is important
Anita Sant'Anna wants to continue researching, in collaboration with both industry and other institutions. She believes it is important that research is not only undertaken in the lab but also with different collaborators; i.e. working together with patients in the hospital and also with contacts with industry, so that they can see the potential of new products.
"The more we work together with industry, companies and institutions, the better we will be to solve healthcare problems.
Text: TOVE NORDÉN
Image: JOACHIM BRINK